The Blue Flag flown 24 times in Marina Veruda
On 6th of May at 12 o'clock a formal and ceremonial raising of the Blue flag was held at Tehnomont Marina Veruda : a symbol of dedication of sea conservation.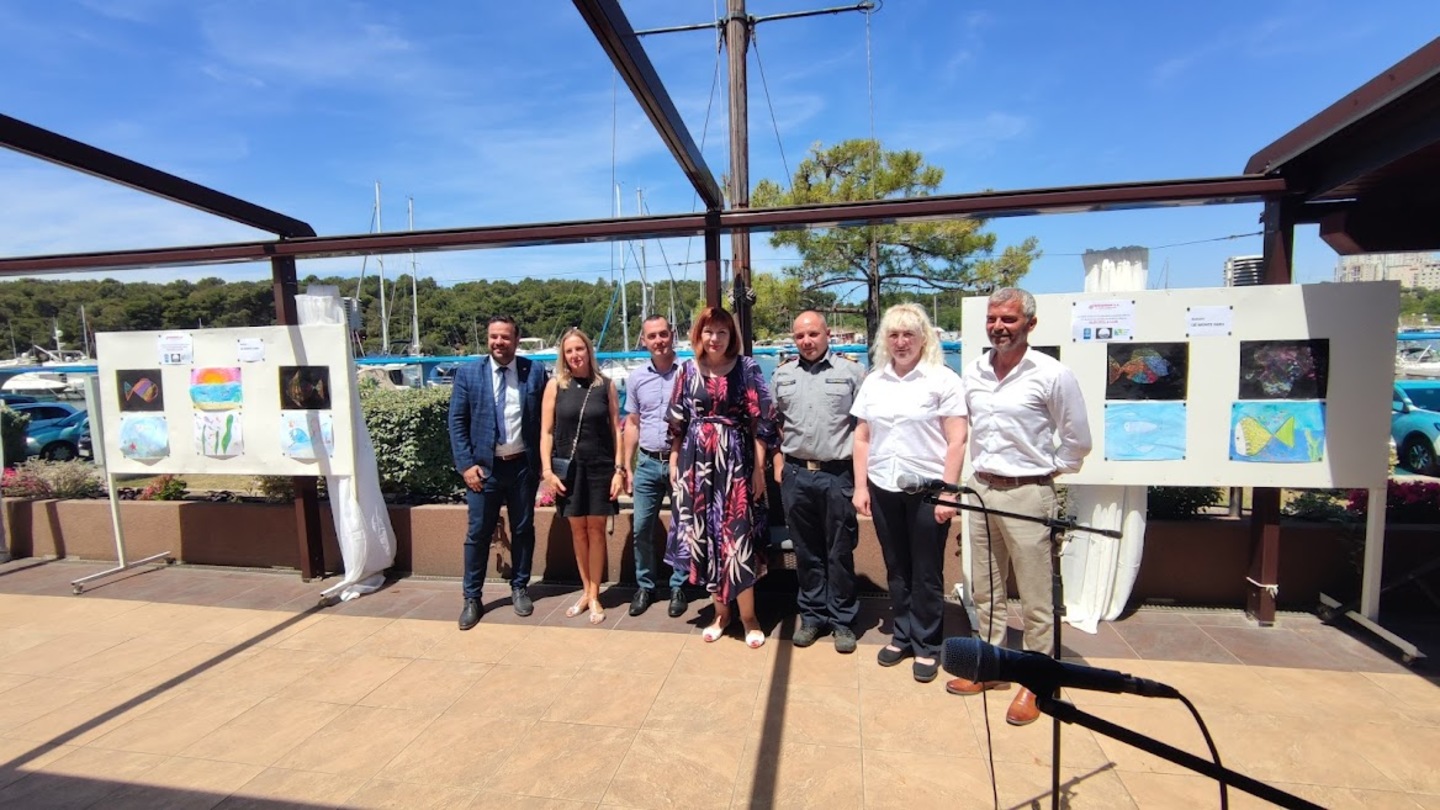 The ceremony was attended by the city mayor Filip Zoričić, head of the administrative department for tourism and Istrian county Nada Prodan Mraković, administration of Tehnomont d.d. and many other guests from the public and business life of the city of Pula, employees and guests of the marina.
President of the board of Tehnomont d.d. Mrs. Gordana Deranja has greeted all attendees and the Blue flag was ceremoniously lifted by the port captain Mrs. Dolores Brenko Škerjanc and the commander of the Pula Public fire station, Mr. Ivica Rojnić.
Colaboration with elementary school Monte Zaro, holder of the Green flag of diamond status, was continued this year too and the students have prepared and entertained the guests with a joyful native program with their mentors.

For the marinas the Blue flag is an international environmental program for the protection of the marine and coastal environment, whose main goal is sustainable management and governance of the sea and coastal zone. As such, it represents the most recognized model of environmental education when it comes to caring for the sea and the coastal belt. Today, the Blue Flag is a highly valued tourist brand in the world, which is the main reference point for ever more tourists when choosing a destination. So far, over 5,000 Blue Flags have been raised worldwide.
The Blue Flag is an award given only for one season, and the prescribed criteria must be met each year.
The intellectual owner of the Blue Flag and the international leader of this program is the Foundation for Environmental Education - FEE from Denmark. The program currently includes 48 countries from around the world for which tourism is one of the strategic goals.